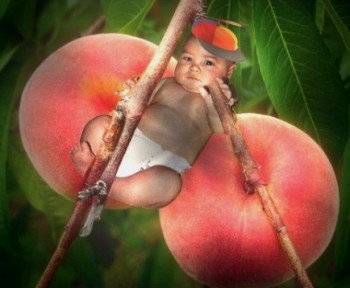 People often ask what got me started making handmade soaps. It is a labor intensive and difficult process.
Years ago, I read an article in a magazine about never 'washing your child's mouth' out with soap, it's an old expression that could prove to be dangerous for your child. Today's commercial soaps are not real soap, they are most commonly made with detergents. Unlike when the expression began (grandma's homemade soap), swallowing commercial soap, especially those made with detergents, could harm your child.
This started me looking into more natural alternatives to commercial soaps. Skin is porous, everything you put on it sinks right into your body. It's your largest organ.
I began making my own soap. It took months of perfecting each recipe, and I am proud of the results. My soap is natural, made with the finest oils, many of which are the basic ingredients of the most expensive creams on the market, and contain no chemicals. The only thing not 100% natural is the fragrance oil in our Fresh line, because they endure longer and smell more real than 'real' scents. The scent is a tiny part of my soaps. I use the same fragrance oils used to make perfumes and colognes,which are applied concentrated to the body. ZenSoaps are not heavily scented.
After making my own soap for my family, perfecting my formulas, and getting requests from family and friends for more and more soap, I decided to make a business of it. And here is the result. I am proud of my soaps, and I believe you will enjoy using them also, knowing that when you are spending that portion of your day bathing, you are taking care of your skin. I believe you will find our soaps worthy of your family in every way.
I have put together an illustrated guide for those interested in making their own soaps, or to see the exact process I use to make my soap. Feel free to email me any questions about it. Double Boiler Hot Processed Soap Instructions . Enjoy!
©Copyright ZenSoaps. All Rights Reserved. 2002-2007